MUSIC
A highly entertaining and eclectic music and performing arts program ever changing from month to month. Whether you come out for the amazing food, fantastic drinks, or excellent music scene you will without a doubt receive a memorable experience here at La Puerta Negra.
SETH YACOVONE
Thursday May 25th / 08:00 PM
Jazz / GA / 5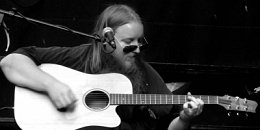 Seth yacovone will peform a solo acoustic set.